Introduction
How to become fashion designer after 12th: There are various measures you may take to follow your dream career if you have a passion for fashion and are wondering how to become a fashion designer after finishing your 12th grade. This manual will give you the knowledge you need to thrive in the fashion industry, from enrolling in a fashion design program to developing a good portfolio and networking with professionals.
What Is Fashion Designer
A fashion designer is a professional who develops unique designs for clothing, accessories, and other related things. They are adept at fashion design and are thoroughly aware of aesthetics, trends, materials, and garment construction procedures.
Fashion designers are in charge of developing and visualizing new fashion collections. To create unique and inventive designs, they draw inspiration from various areas such as art, culture, history, and current trends. They employ their imagination and technical abilities to create sketches, patterns, and prototypes to serve as the final product's foundation.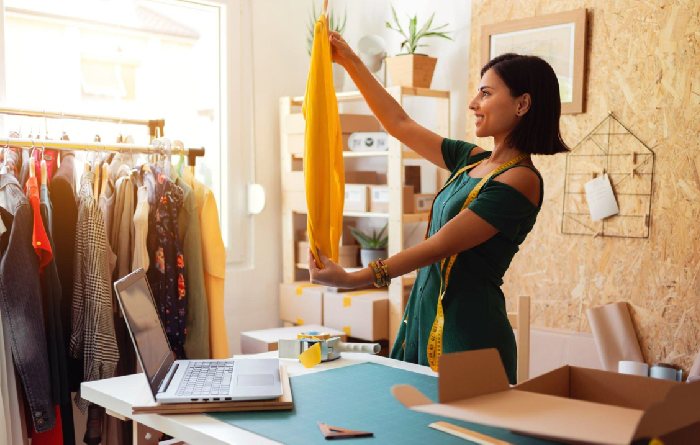 Fashion designers must possess artistic skills and market knowledge to design collections effectively. They stay updated on trends, analyze market demands, and consider factors like target audience, price range, and functionality. Balancing artistic expression with commercial viability ensures designs appeal to consumers and meet industry standards.
Women's wear, men's wear, children's wear, haute couture, sportswear, accessories, and costume design are some of the areas in which fashion designers may specialize. Design studios, fashion houses, or independent designers frequently employ them. They work with other fashion industry specialists, such as pattern makers, seamstresses, and manufacturers, to bring their designs to life.
Fashion designers significantly shape and influence the industry through their creative vision, technical expertise, and market dynamics. Their designs are showcased on runways, retail stores, and media platforms, affecting people's dress and fashion expression.
Fashion Designing Course-Eligibility
Depending on the college or university delivering the program, different people may be eligible for fashion design studies.
Educational Qualification
Most fashion designing programs demand that applicants have finished their 10+2 coursework from a recognized board or the equivalent. It indicates that you should have aced your 12th-grade exam or its equivalent.
Minimum Marks
Some institutions may have basic percentage requirements for admission, which are typically in the range of 45% to 50% on the qualifying exam (12th grade). Different minimum marks may be required depending on the institute and the degree level.
Stream
The 10+2 stream you studied may not always be a required necessity. Fashion design courses often welcome students from any discipline—science, commerce, or the arts.
Age Restrictions
There is no set limit on age for fashion design courses. Some institutes, however, may have a minimum age requirement of 16 years or older.
Top Colleges For Fashion Designing In India
Global Institute of Fashion Technology (GIFT)
National Institute of Fashion Technology (NIFT)
Indian Institute of Fashion Technology (IIFT)
Madras Institute of Fashion Technology (MIFT)
Northern India Institute of Fashion Technology (NIIFT)
Indian Institute of Fashion Technology (IIFT)
Army Institute Of Fashion & Design (AIFD)
National Institute of Design (NID)
Inter National Institute of Fashion Design (INIFD)
MIT Institute of Design (MITID)
Pursue A Degree Or Diploma In Fashion Design
After graduating from the 12th class, the first step in becoming a fashion designer is to pursue a degree or diploma. Numerous colleges and universities provide fashion design programs, which can be completed in two or four years and lead to bachelor's degrees. You will learn the technical abilities and design principles required to produce fashion designs in these programs, which will allow you to develop your portfolio and connect with professionals in the field. Investigating several programs is crucial, and picking one that fits your interests and career aspirations.
Build Your Portfolio
A strong fashion designer portfolio is crucial for showcasing their design skills and creativity. It should include sketches, illustrations, and finished garment photographs. Keeping the portfolio up-to-date and relevant to the desired fashion design field is essential. Consider creating a digital portfolio for easy sharing with potential employers or clients.
Develop Technical Skills
Sharpen your technical skills in pattern-making, garment manufacturing, and draping. These abilities are essential for translating your design concepts into actual clothing.
Establish A Professional Network
Connect with industry professionals, fashion designers, and other fashion industry members. Networking can lead to job leads, collaborations, and mentorship.
Internships And Apprenticeships Are Excellent Ways To Gain Experience
Internships and apprenticeships are essential for fashion designers to gain experience and build skills. These opportunities allow you to work with established designers or fashion companies, even starting in entry-level positions. These hands-on experiences provide valuable learning from experienced professionals and can lead to job opportunities or important connections in the fashion industry.
Popular Career Options  Fashion Designer
Professionals in fashion design have a diverse range of job opportunities. Some popular job pathways for fashion designers include:
Fashion Designer
You can work as a fashion designer individually or for fashion houses, design studios, or retail companies. You will be responsible for generating collections, creating innovative designs, supervising garment production, and remaining current on fashion trends.
Fashion stylists collaborate with individuals, brands, and publications to produce aesthetically appealing and coordinated clothes and styles. They are well-versed in fashion trends, clothing, accessories, and personal style skills.
Costume Designer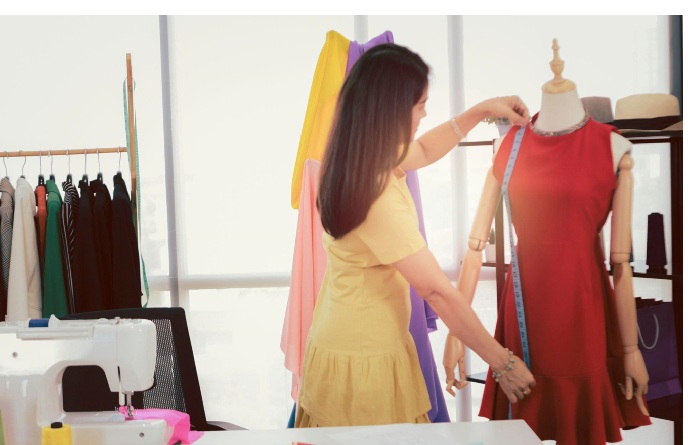 Costume designers work on costumes for theatrical, cinema, television, and other performing arts productions. They collaborate closely with directors, producers, and performers to design and create clothes that complement the aesthetic requirements and storytelling of the production
Fashion Illustrators
Experts in generating sketches and illustrations of fashion designs. They collaborate with fashion designers to graphically express design concepts, provide technical drawings, and create presentation materials.
Textile Designer
Textile designers work with fabrics to create patterns, designs, and textures. They use diverse textile processes such as weaving, printing, and embroidery to create one-of-a-kind designs for usage in fashion, home furnishings, and other textile applications.
Develop Technical Skills
Fashion Educator: Fashion educators train budding fashion designers and other students in academic institutions interested in the fashion industry. They pass on their knowledge and skills through classroom instruction, mentoring, and hands-on training.
Costume Designer
Costume designers work on costumes for theatrical, cinema, television, and other performing arts productions. They collaborate closely with directors, producers, and performers to design and create clothes that complement the aesthetic requirements and storytelling of the production