How To Select The Right Mattress For Better Sleep? – Do you sleep well? Do you have back pain? Don't you know how to choose the mattress that will help you sleep better?
It is essential to have the correct information to choose the right mattress. Indeed, back pain is often the cause of the disruption of your sleep. Back pain is the "evil of the century," and for a good reason: more than 80% of the population suffers it or has suffered from it live in France. Since pain is one of the main contributors to poor quality sleep, it is essential to determine the cause.
What If The MattressIs The Cause Of The Back Pain?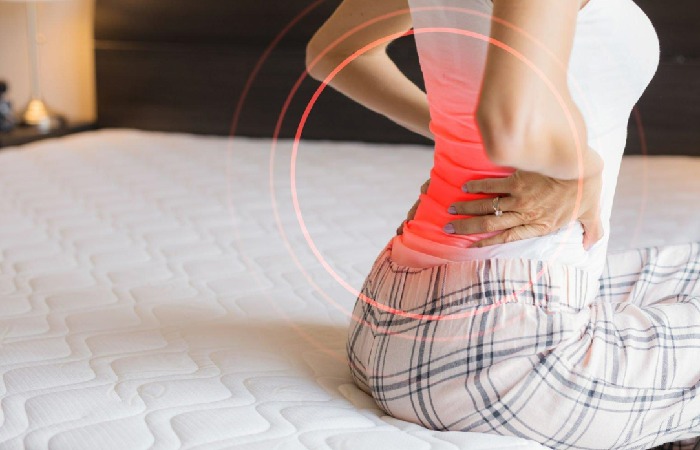 It is essential to select a mattress that will not aggravate your back pain but, on the contrary, will soothe it. Indeed, when changing a bed, it is essential to make sure to choose it well because, if it is not suitable, it will only accentuate back pain instead of relieving it.  Especially since each of us spends a third of his life sleeping on average.
Between latex, pocket springs, memory foam, it is not so much the choices lacking on the market. Still, each person is different; the most important thing will be to consider your preferences for the desired comfort. Which mattress do you prefer? What criteria should you pay attention to if you suffer from back pain? MY NUZZLE PILLOW REVIEWS
Here are some Tips to Consider Before Choosing a Future Mattress
To relieve back pain, the firmness of the mattress is the main element that must. Our body must be perfectly relaxed to recover and thus help the back relax completely. The support and reception of the mattress must be suitable for the future sleeper. The idea that a very fixed mattress is good for the back is far from true. When the bed is too firm, it does not promote the back's natural curves, which increases stiffness. Conversely, when it is too soft, this can cause the pelvis to sag, thus generating a high cervical position compared to the lumbar.
Neither Too Hard Nor Too Soft
The ideal is to favor a mattress that is neither too firm nor too soft because it is the one that will keep the spine in a balanced and healthy alignment while relieving the various pressure points, especially at the level of the lower back, neck, hips, and shoulders.
Regardless of the firmness level of the mattress or the composition, you decide to opt for, keep in mind that it will inevitably sag and settle due to weight over the years. Therefore, it is essential to change your mattress maximum every ten years not to aggravate or cause back pain.
The Different Composition Choices
Above all, you should know the level firmness of a mattress varies according to its composition and thickness. The combination of several materials such as wool, silk, linen, or cotton allows the bed to be better quality and thicker.
Here are the four compositions that can on the bedding market:
Memory Foam Mattress
Mattress For Better Sleep – It is the best composition to wrap your body's curves and support them throughout your sleep. All your pressure points are thus absorbed, and your spine is maintained in its natural position all night long. Another of the qualities of this kind of mattress is sleeping independence. Indeed, thanks to its viscoelastic foam, this mattress promotes the reduction of motion transfer and therefore prevents others from feeling their movements during the night (impact absorption).
Latex Mattress
Thanks to their natural composition, latex mattresses provide an excellent sleeping surface. They are made from a sustainable and ecological elastic material, guaranteeing a certified genuine provenance. These mattresses are known to be flexible, bouncy, and naturally resilient. They can be stretched at will.
It is a mattress with multiple advantages, particularly its ability to ventilate naturally and its comfort zones.
Spring Mattress
The new generations of this kind of mattress have individually pocketed springs, that is to say, that each spring is wrapped in a bag or fabric to make it more resistant and more stable. It is a mattress that is known to relieve back pain because, here too, the spine will remain correctly aligned and pressure points absorbed.
Hybrid Mattress
Hybrid mattresses combine several materials, often springs and foam, or springs and latex.  Usually, a hybrid mattress is composed of a first reception layer of memory foam or latex, in addition to a structure of pocket springs and foam (polyurethane for example). Thus some of them combine the cooling advantages of latex with the exclusive properties of foams and pocket springs.
Temperature Regulation
It is one of the elements that we tend to consider little, yet! Proper regulation of body temperature is necessary for quality sleep. Indeed, sleeping on a surface where you are neither too hot nor too cold is essential for regulating your pain threshold. Natural materials are known to ensure heat exchange better.
Mattress For Better Sleep
Getting a good night's sleep often depend on selecting the proper mattress. Here are some suggestions to assist you in choosing a mattress that can offer a cosy and supportive sleeping surface:
Think about how you sleep
Depending on your sleep, you may need a particular mattress. For example, a firmer mattress can be preferable for people who sleep on their stomachs, while those who sleep on their sides might benefit from a softer mattress.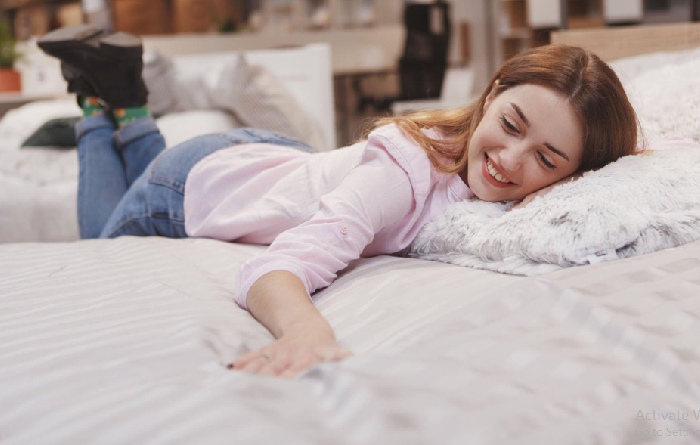 A decent mattress should give your body, especially your spine, the proper permission. Look for a bed that can equally distribute your body weight while maintaining your spine's natural alignment.
There are various mattress components, such as innerspring, latex, and memory foam. Each variety has advantages and disadvantages, so consider which material suits your requirements and preferences.
Test the mattress: It's crucial to test a mattress to see how it feels before making a purchase. To gauge the bed' level of comfort and support, lie down on it for at least 10 to 15 minutes.
Seek out mattresses with warranties, as they may offer protection in case of flaws or other problems.
You may enhance the quality of your sleep and wake feeling more rested and rejuvenated by selecting a mattress that offers your body the proper level of support and comfort.
Numerous advantages of a high-quality mattress can help with improved sleep and general wellness. The following are some advantages of having a cosy and supportive bed:
Overall, buying a high-quality mattress has several advantages that can lead to better sleep, excellent physical health, and reduced stress and worry. In addition, you might enhance your general quality of life by selecting a mattress that offers the proper amount of support and comfort for your body.
Best Mattress Brands
There are numerous mattress brands on the market, and each one provides a variety of goods with various construction materials, features, and costs. When looking for a new mattress, you might wish to take into account the following well-known mattress brands:
Casper is a well-known mattress company with foam mattresses that provide excellent support and comfort. Additionally, they sell hybrid mattresses that blend innerspring and foam technologies.
Tempur-Pedic is well-known for its memory foam mattresses, which perfectly fit the contours of your body and offer great support. They also have hybrid beds, which blend innerspring technology with memory foam.
Sealy is a well-known manufacturer of mattresses with various levels of support and comfort. Additionally, they sell hybrid mattresses that blend innerspring and foam technologies.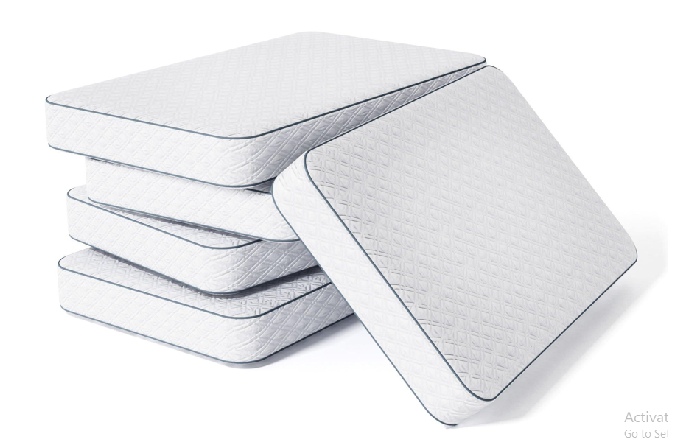 Purple is a relatively young company that sells mattresses with a unique grid pattern that relieves pressure and offers superior support.
Serta provides a selection of mattresses with varying degrees of comfort and support. They are also renowned for their supportive and pressure-relieving iComfort memory foam mattresses.
A well-known company recognised for its reasonably priced foam mattresses that offer good support and comfort is Tuft & Needle.
Leesa sells comfortable and supportive foam mattresses. Various hybrid mattresses that blend foam and innerspring technologies are also available.
It's critical to consider your spending limit and unique demands and preferences while looking for a new mattress. To select the ideal bed for you, make sure to do your research on various brands and models, read reviews, and check out mattresses in person.