[pii_email_841b43fada260254c8d3]: A person must hunt for a fix whenever an error code appears in Outlook. Unfortunately, not even one outlook error code fix solution will operate in their favor if they are not using the proper procedure. As a result, examine the situation beforehand before deciding on the appropriate remedial measures. Let's have a look at some possible solutions.
Methods To Fix Error [pii_Email_841b43fada260254c8d3]
Update The Virus Protection Program
This error number could show up if the virus detection software on your device isn't functioning correctly. It is why you must quickly run scans and update your virus software. The virus detection software will identify the issue and fix it.
Run Antivirus
Run the antivirus programme as you wait for Outlook error code remedy in case of error code pii_email_841b43fada260254c8d3. It scans the computer and is updated. First, verify that the PC is not in any security danger. Then, restart the computer after the scan to see whether the problem is still there. If a problem isn't obvious, it has likely already resolves.
Get Your Microsoft Outlook Updated
You are primarily experiencing pii_email_841b43fada260254c8d3 type issues because your PC is running an outdated version of Outlook. Update your Outlook programme accordingly. Utilize it. You may get your programme working correctly and error-free by following this procedure.
Change Email Settings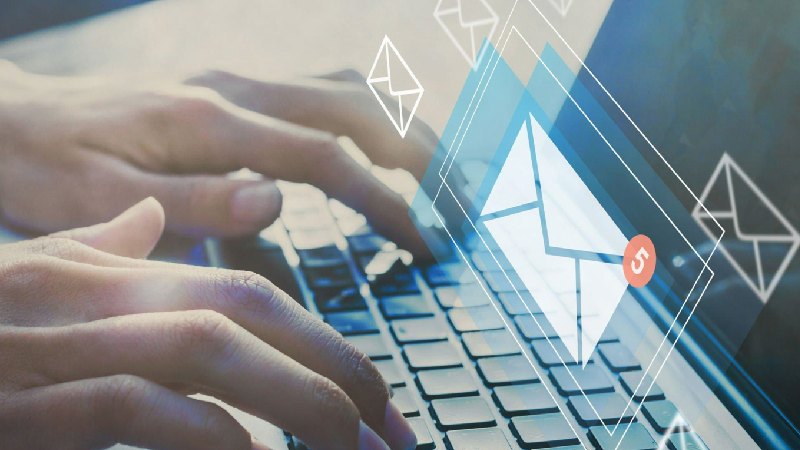 A user should also review the Outlook email settings. Then, configure the settings if they have changed or prevent you from using them quickly. After configuration, a person can utilise it without much difficulty.
Clear Cache And Cookies From The Browser
When a computer issue arises, we first remove the browser's cookies and cache. You must follow this procedure to clear your screen of the pii_email_841b43fada260254c8d3 error. First, activate your browser, select Cookies and Extra Site Data and Cached Pictures and Files, and then select the "clear data" option.
If the appropriate Microsoft Internet Explorer version uses, you might experience this problem [pii_email_841b43fada260254c8d3]. Check the email client and the Internet Explorer version installed on the computer to fix this problem (Internet Explorer 5.0 or later versions are required; Internet Explorer 5.5 will recommend. Exchange Server client and Outlook Express do not function if these products will install as your only mail client; Microsoft Outlook 97 or later versions are necessary. Verify that your PC satisfies the other needs for Microsoft Outlook Mobile Manager to function properly.
How To Fix [pii_email_841b43fada260254c8d3]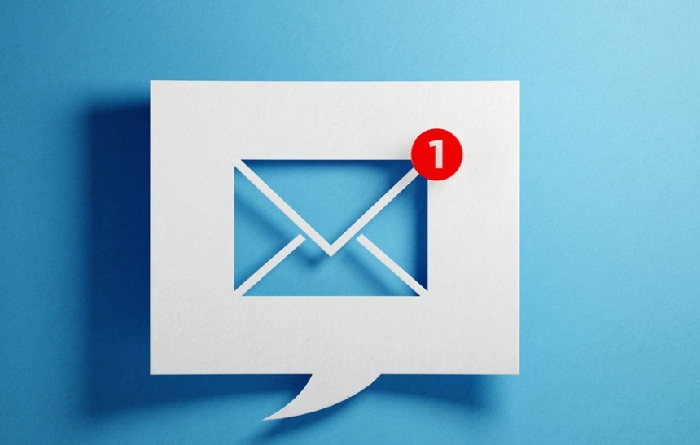 If your mail server is down or lacks network connectivity, this error message will appear. To fix this problem, make sure you can connect to network resources by checking the fundamental network functionality. Consult your Exchange Server administrator to confirm if your server is accessible and if other network resources are available.
The connection may encounter this error [pii_email_841b43fada260254c8d3] if it experiences transient issues and cannot transmit any messages. Always, the oldest messages will delete first. The amount of messages that had to be deleted is shown in the error log. To fix this problem, look for warning error messages that the connection has logged in the error log. There can be a connectivity issue with the server if there are a lot of transitory failures. Verify your server availability and network connectivity.
Conclusion
These are the general answers that can be thought about whenever an error code occurs. Ensure the fix technique for the outlook error [pii_email_841b43fada260254c8d3] contributes to the solution rather than creating new issues. Examine the approach and use it.
Reinstalling Outlook will also assist you in solving the issue. The Outlook and all of the accumulated files will be erased when you reinstall, so make sure you have a backup so you can quickly restore the data. How to Solve Outlook [pii_email_96a71d706ac0e355e34a] Error
[pii_email_682a628b28d1256b8c7c]
[pii_email_438b8df723445f10b881]
[pii_email_019b690b20082ef76df5]
[pii_email_019b690b20082ef76df5],
[PII_EMAIL_96A71D706AC0E355E34A] 
[pii_email_021dd70ca845e94ca2b5],
[pii_email_02608a04176760fb5fbc],
[pii_email_027301e7af80ce24cbce]
[pii_email_029231e8462fca76041e]
[pii_email_02cad2f2b575e1f09295],
[PII_EMAIL_6895D8B728F6DEB48F16]
[pii_email_033654fddf1674fd69a0],
[pii_email_034697f5daed47c4dd64],
[pii_email_037d07812f905a3927ae]
[pii_email_037d07812f905a3927ae],: permission denied (publickey).
[pii_email_03a88f2b287e391a5723],
[pii_email_03c3d2d0dcd996f9a9fc],
[pii_email_040e70e5f015d8350dd4],
[pii_email_ccc72642c6c6e3fe8a61],
[pii_email_0019a7326cd1f93ad423],
[pii_email_F4C2C602DE1958DD0CA3]
[pii_email_00be0ff5ea29d452de05],
[pii_email_00f2e2be8446cca7ae2a],
[pii_email_01072a5bf2e32835a0c3],
pii_email_438b8df723445f10b881
[pii_email_012203ae1a96354fa66a],
[pii_email_014183a6a619a8074ee4],
[pii_email_841b43fada260254c8d3]
[pii_email_bd49696e1d43ab5b60ba]
[pii_email_041c37ca943953f30dcd],
[pii_email_041f07bb7cb91016ead9],
[PII_EMAIL_A55A6BE1AA59391D6B51]
[pii_email_0562bd7380083091ab61],
[pii_email_056ba88da450b1057ecc],
[pii_email_0624542b96d663e4f517],
[pii_email_0642b6407de1d9fad1d4],
[pii_email_066f1e5f1e4576b47760]
[pii_email_06e08bf258f2a20fe237],
[pii_email_0773d1d5381014c2953f],
[pii_email_0799c24e86081bdf83f6],
[pii_email_07cac007de772af00d51]
[pii_email_07e5245661e6869f8bb4]
[pii_email_0802ca04a21b49f96f27],
[pii_email_0814b2edac53e5c5cddd],
[pii_email_0814b2edac53e5c5cddd], /gu
[pii_email_095e368daca971e93bb6],
[pii_email_097f93d968cefe61d29e],
[pii_email_098422b92632aeeb144d],
[pii_email_098f0b1b44435922948b],
[pii_email_09c625b0f54cbc2e5746]
[pii_email_0a1cfd21e50a43978579],
[pii_email_0a1d6ad02ea0e37e2088],
[pii_email_0a5062fb70a2a343f369]
[pii_email_0a72d502843805b3bc5a],
[pii_email_0b24afbe05c1523f5213],
[pii_email_0b374009ebea3c8a68ca],
[pii_email_0b374009ebea3c8a68ca],
[pii_email_0b5048d6eda1a5b53621],
[pii_email_0b5c90f475a54b9fb90e],
[pii_email_0b886632e727db83962b],
[pii_email_0bc47727f0f0bfa12870],
[pii_email_0a5062fb70a2a343f369]
[pii_email_0bf604bc2a8428216467],
[pii_email_09c625b0f54cbc2e5746]
[pii_email_0c7de9242c3b040c791e],
[pii_email_0caedf64b628feddcf82],
[pii_email_0cbbda68c705117dc84f]
[pii_email_0cd81888a5fe7246075b],
[pii_email_0d163db6b510e5be497e],
[pii_email_0dfd0e449820dfaf38db],
[pii_email_0e3b1c416b0e89cb9ac6],
[pii_email_0e44118cba3c5efae86d],
[pii_email_0ea58ac774d9f4004fcc],
[pii_email_0eb3d47bd875d85995e0],
[pii_email_0f10850118e26af27cb2],
[pii_email_0f3a69d26c4c0bb5ec19],
[pii_email_0f5d13fdd444218ce923]
[pii_email_0fb4dee3e1467da1d221],
[pii_email_1097f20dcb907316f9fc],
[pii_email_109f0623931244e2aac8],
[pii_email_10cb866b0b8f268f4a27],
[pii_email_10d8fbf5990e8bc4788e]
[pii_email_10fa061044d68c0a85b2],
[pii_email_1114037be21bb8ab185b],
[pii_email_11b38290b6f70954e22c],
[pii_email_11fc0e89b84a1dd627d0],
[pii_email_11fe1b3b7ddac37a081f]
[pii_email_123dd92c65546aac4234]
[pii_email_1247d02ed7acac414982],
[pii_email_12b57a93e8b8a95651bb],
[pii_email_12d41ada18ab0d31]
[pii_email_12de71b26bbd89695101],
[pii_email_12e95e5cac8028acce08]
[pii_email_131546848961bc72085b],
[pii_email_13696bd4e0ff2d34e029],
[pii_email_13ba00188da9917c99e7],
[pii_email_140771873505d8a49be1],
[pii_email_140aef3f188184ed374d],
[pii_email_147bee624389c1e9450a],
[pii_email_1481420aa23057d584b0],
[pii_email_14baabe0e6023b064204],
[pii_email_14d20a5e2990d1eee80d],
[pii_email_151bec11d189ff79a688],
[pii_email_1521d277bf14ad4701cb],
[pii_email_1525e5ccfcf2f2f19454],
[pii_email_1606b61a08e6a2cf4db9]
[pii_email_162cadf1e6b6f279c545],
[pii_email_1a85c09ee7a236c446b6]
[pii_email_1b07e467bfdd9251fd75],
[pii_email_1b425d55f3d92ec54abe],
[pii_email_1b5173ef571b3e2beca0],
[pii_email_1bd69cbceb9f4ede6d58],
[pii_email_1be881db314b57d07d30],
[pii_email_1bfb03e0aa0638cf214d],
[pii_email_1c071a0c0a37691db859],
[pii_email_1c909c9fb19404f0df79],
[pii_email_1636a48bbad506fb6d79]
[pii_email_1663356b10d6c192c417],
[pii_email_167ec1d322f65d802545],
[pii_email_168b79cc9d9aa1e2b554],
[pii_email_169fd43b817e470ae301]
[pii_email_169fd43b817e470ae301],
[pii_email_16b49e33f69e113abded],
[pii_email_170f48204c9bdf9eafd2],
[pii_email_174d9303e80200940957],
[pii_email_175f0b8f84ee7cb1cb95],
[pii_email_18b5c8d5adf0e5837d2c],
[pii_email_18b8f9728d4ba0b61bab],
[pii_email_191e8e729dfc2454e1eb]
[pii_email_198387e2e81b070a9af4],
[pii_email_19b7a3d007f27659470a],
[pii_email_1a1f9ab68878b08fbdc9],
[pii_email_1a488cd31366df0bfa2e],
[pii_email_1cae67774eb162d26086],
[pii_email_1cc4b310ca9ab82d5278],
[pii_email_1d08ee19261102e0eed4],
[pii_email_1d0a7b8b7bc517bcc729]
[pii_email_1d4a572b070070c5151d],
[pii_email_1d6e2d7bc212760b7714]
[pii_email_1db51141573eca3c3352],
[pii_email_1e0f4e2dc0caa3e167df],
[pii_email_1e2047008e73d5900da8],
[pii_email_1e49784a555d2d51b1db],
[pii_email_1e62422c6af57422bcd0],
[pii_email_1e99215a2a7130f33f11],
[pii_email_1ea62df2564daf6c39d5],
[pii_email_1eb90dfbb2bdc6456ffb],
[pii_email_1ec5c00ef5b6bf349a31],
[pii_email_1f24e1fcea419d33351d],
[pii_email_1f490e8070616ab05d89],
[pii_email_1fb71c35a7fd8be168d8],
[pii_email_2021edc6bf88520fdc5e],
[pii_email_203322a317a02dc01682],
[pii_email_206d8398c02a8b733263]
[pii_email_211ebb462d2a577b4d36],
[pii_email_217ba02679b011a70039],
[pii_email_217ec88b0775489bf051],
[pii_email_2194aee49f6a5cc76214],
[pii_email_21bc279c56454863b199],
[pii_email_21cd523c1657a8f83522]
[pii_email_21d2106ae77e2bff0242],
[pii_email_22024d49b04232bf6da0],
[pii_email_2202997766f8b6d1ee5b],
[pii_email_2259d76eb6d18f729d27],
[pii_email_226f498131aed37f0fa1],
[pii_email_22742402e9888db146a8],
[pii_email_228c94951a116866b440],
[pii_email_22c36ba9eb1ffb0c8ae6],
[pii_email_22d380d9acfcd048679a],
[pii_email_22d5fce28b07f4871793],
[pii_email_22e85382f7dc146ba521]
[pii_email_231ebdcd765661457642],
[pii_email_2363592f96adb4253c42],
[pii_email_23668594dcc12ecfbdbb],
[pii_email_23f2f758463e6f5582d5],
[pii_email_240f82e32c07c5be402a],
[pii_email_246de12c47710c114463],
[pii_email_24874a9d62e1090a7efc],
[pii_email_2582f2b13cbaae2910b8],
[pii_email_259368d8df554e2c2092],
[pii_email_26153bd5d40798c1ff73],
[pii_email_262bba146c4808831fbc],
[pii_email_269f3156744acbb035cf],
[pii_email_274fd86c2624ac2c3e62],
[pii_email_2790b3b8602012e917c9],
[pii_email_283eb09cdb74e00fd754],
[pii_email_288aeb6785f5c4ed1b44],
[pii_email_28f1f6417a5bf650b5ec],
[pii_email_2912dde8a44ca3e9185c],
[pii_email_2912dde8a44ca3e9185c],
[pii_email_294c997bfed8e0a437cc],
[pii_email_29539076c948bffe773c],
[pii_email_29f9e6749628f4575cfc],
[pii_email_2aabccf59e2f4b40cc5f],
[pii_email_2ac0e0a15a46c295e7c9],
[pii_email_2ae625b37954204db4c1],
[pii_email_2b193a5e1f9541dc5b7f],
[pii_email_2c1d1032d0ede2b268fb]
[pii_email_2c4f7172a59e82b5e1e8],
[pii_email_2c5c847d4e800e1a449a],
[pii_email_2c6d2da7924176e83f00],.
[pii_email_2c6d2da7924176e83f00].
[pii_email_2cbb7f11f01eeab314aa]
[pii_email_2d6a65927085ae06ac90],
[pii_email_2d956cec896d57f3343e],
[pii_email_2de8ba11e89bfb19b506],
[pii_email_2e28eb94c4fd36f57d52],
[pii_email_2f07c5d80f3990017972],
[pii_email_2f3258d70d1f33660760],
[pii_email_2f385998c5e3f9e2d52d]
[pii_email_2fa9fbe71c3661222964],
[pii_email_2fddfbb0980f976d217c]
[pii_email_30219666bd07ee2736d5],
[pii_email_3032cd736c1a563e159c],
[pii_email_30514abcecc4a7cd44c0],
[pii_email_306434d83065ae34ce00],
[pii_email_30972194668a760cbf54],
[pii_email_3104a6cc9158590916bb],
[pii_email_317d4ce39bb99927cecd],
[pii_email_31808adde1a874059bc7],
[pii_email_3193bfb8164038e487c7],
[pii_email_319802a46cb4476069eb],
[pii_email_31a62d16578ba68e214b],
[pii_email_31e3dd6da9b0f80a3ee7],
[pii_email_31f16ef4e31d60060f21],
[pii_email_3248a4a45e65710c0912],
[pii_email_330519b9115d1475b28c],
[pii_email_3366d1e3a6f49edb5169]
[pii_email_338034f14d68ea443925]
[pii_email_338034f14d68ea443925],
[pii_email_33bcc5fa9284de56eb3d],
[pii_email_341810f15fff8d3949bb],
[pii_email_3420753319e3d32125aa],
[pii_email_34df5af6313836482a51],
[pii_email_34e4e58a0c72a747eb10],
[pii_email_35266764e40b063c5896],
[pii_email_355f99a9c684c0f15d2c]
[pii_email_355f99a9c684c0f15d2c]
[pii_email_35cc5ef4bf3d1e1a46d9],
[pii_email_361fe9bc996c9c296d02],
[pii_email_364f8fd99e452632dd56],
[pii_email_36659b218d2685bb6670],
[pii_email_36c00b2bdb5d18965537],
[pii_email_37f47c404649338129d6]
[pii_email_384e23483b34ca2f3a45],
[pii_email_38705c70de02d2b0ff76],
[pii_email_387fb3a7cd2b118358b8]
[pii_email_38f44da664f2654cf7f8],
[pii_email_39666cbeee230470e473],
[pii_email_39d4dd517c8e2efdf074],
[pii_email_39e92b9b7c02cb61fecf],
[pii_email_3a1ac4e1a768334409a4],
[pii_email_3a4de1ed75a7e06d7e60]
[pii_email_3a861401b4a1eb27f4f1],
[pii_email_3a9d3c10845f8b9d77b2]
[pii_email_3ab0f039ca917327827c],
[pii_email_3ab3cc43cc1e13a096b4]
[pii_email_3ab3cc43cc1e13a096b4],,
[pii_email_3b83a7ff51e050446373],
[pii_email_3b9185008116974b7e9b],
[pii_email_3ba9cadd1f4ebce9ffe4],
[pii_email_3be9b418f0348b9a6919],
[pii_email_3bf419b77eec066e05c7],
[pii_email_3c08ea4b198e8e270a5d],
[pii_email_3c14a0cf9d9def99a06b],
[pii_email_3c1a8e92b4250500a2d8],
[pii_email_3c1e7b5aec4d33af3ea6],
[pii_email_3c315be578075b70578d],
[pii_email_3c71fd7e05f3e6d820db],
[pii_email_3c854b3ab1305155d1ed],
[pii_email_3c8fc767ed2e1e44c367],
[pii_email_3ca22155a0589f8ed0af],
[pii_email_3ca22155a0589f8ed0af], rücksendung
[pii_email_3ceeb7dd155a01a6455b]
[pii_email_3cf9a06f0235de7f8c3a],
[pii_email_3d0f14c86b6df8393c1c],
[pii_email_3d1fe8e42972ef83a66b],
[pii_email_3d762af0c9ffaba2a4c1],
[pii_email_3e40d0a6420a0f8b5bfb]
[pii_email_3e40d0a6420a0f8b5bfb]
[pii_email_3e40d0a6420a0f8b5bfb], spam
[pii_email_3eb26a55effddf4e88c9],
[pii_email_3ef9a1f03a864fb261a0],
[pii_email_3f098ec0a88b3d3d3f94],
[pii_email_3f2005ffbd262e39374e],
[pii_email_3f73dcf2d3f12d7d549c],
[pii_email_3f791af8654f72ebb342],
[pii_email_3f9d866242231be56c44],
[pii_email_3ff52906d1ef28801038],
[pii_email_3ffa94bba8180d898fe1],
[pii_email_400650057625103c3f43],
[pii_email_4058879b575777b2b84e],
[pii_email_4127b6d16b65afa67a0e],
[pii_email_417ef230ba32dcf00f80],
[pii_email_419126e8b0834aa4770b],
[pii_email_41d078f16612300ce64a],
[pii_email_41dbf59bce57d2d9a872],
[pii_email_41f70a3293a6a20310cd],
[pii_email_4214b1583bd31a252a16],
[pii_email_4221e5be79fa80a9e368],
[pii_email_422204822624d1eba04d],
[pii_email_422e2d57595f37c85165],
[pii_email_42838473784e11178f9e],
[pii_email_42b08dcc92327f93aa56],
[pii_email_4309201ee24f912be9dd],
[pii_email_4316edb7cd2460bf5015],
[pii_email_43ead0f0e82d290a6c10],
[pii_email_43fea7b487966cad6454],
[pii_email_44177203b4856d8d3d7c],
[pii_email_4434acbce191b20b94af],
[pii_email_443ea8b7578649598220],
[pii_email_44530685a2207fadbdb8],
[pii_email_44bf5472ff7b01ed6491],
[pii_email_45462bf698a376dbf633],
[pii_email_455e05f14da751bf2a3a],
[pii_email_458be10d353e5714deaf],
[pii_email_45bce73ba66c3281ec85],
[pii_email_45e64fe511f243a0cf54],
[pii_email_466e043e05f9423952d2],
[pii_email_46ebadb9dc75c849179e],
[pii_email_473037d7d3a9dd619275],
[pii_email_477fee85d84c0bd3e747],
[pii_email_47852b556657d34d7775],
[pii_email_47a469dd82e411f697df],
[pii_email_481553cf7f0e7fefaf9a],
[pii_email_482addadd5d13d1e69f2],
[pii_email_48423a12a016acf36698],
[pii_email_4963ef873adfeebdcd41],
[pii_email_4984542b4c220d44b31c]
[pii_email_49e7b4cc724ce65282a2],
[pii_email_4a2c4b8ac335a278861b],
[pii_email_4a54df77285983c5da74]
[pii_email_4a6ea8a52a3c34970940],
[pii_email_4a751036f750a41d221e],
[pii_email_4a7facb0d13ad507612c],
[pii_email_4a93b822a466195e7520],
[pii_email_4b1e36a30e1abbabc9b8],
[pii_email_4b585e62e693490667da],
[pii_email_4b65eec0f23a25680aa8],
[pii_email_4b8d17bc77d93c616d2f],
[pii_email_4bd3f6cbbb12ef19daea]
[pii_email_4bed9381c4492542536b],
[pii_email_4c554001089db1e46e69],
[pii_email_4c9844171584f809e873],
[pii_email_4cace83cb9d81b1d36b7],
[pii_email_4ce6667037bb0adb6029],
[pii_email_4d06a04d40f2240181b2],
[pii_email_4d9df02ad15109be5377],
[pii_email_4dd09cddea0cd66b5592]
[pii_email_4e483cd756b5612aa020],
[pii_email_4e59dda2c59179c753ca],
[pii_email_4e72ef389205dfc3098d],
[pii_email_4e90fe51057d2b07feef],
[pii_email_4ea9494f86dbf020e0d8],
[pii_email_4ec8354191a82f79d266],
[pii_email_4f6a3bc1061f26b88cf0],
[pii_email_4f756e6f0b8aa8e6c202]
[pii_email_4f7baf62e7770d8101c4],
[pii_email_4faa26b7d3e419ccdbc6],
[pii_email_4fd014f39efe1745d8d1],
[pii_email_5003ae2788d18615061f],
[pii_email_5023baf971192e62aaac],
[pii_email_5023baf971192e62aaac],
[pii_email_50b2503bcda9234414dd],
[pii_email_50c49b5b32b85da6fd74],
[pii_email_50ec67a770d09d2a986d],
[pii_email_50ee9531487d065fe54b],
[pii_email_51379926175b1edb8738],
[pii_email_5137a6e25d70ebb3fdc7],
[pii_email_51f7b223982a1eab2553],
[pii_email_521b0316cf0f70ca60f2],
[pii_email_5235ab92a4047868442c],
[pii_email_5255bbf0916ec52f5d4f],
[pii_email_52a292646335929f9c71],
[pii_email_52f92a95cc2eccdf16d1],
[pii_email_53379e41c4f27609b824],
[pii_email_53a1b6aa20d3c35d2f51],
[pii_email_53b1f09bcede582a44da],
[pii_email_53d8fb431ca7df16bb36]
[pii_email_53ea91d0e680f6fac1a3],
[pii_email_5439177ede8301c50c44]
[pii_email_552101b6a30f8af000ba],
[pii_email_5553f4e1b087aa7bb88b]
[pii_email_55a243f368d742cb916c],
[pii_email_55e94efa88af65b7658e],
[pii_email_562a8752ffd2c9b631dd],
[pii_email_56394c4efd979bca36d5],
[pii_email_565938c3d6f718c2e73e],
[pii_email_5698afedddf766c4a55e],
[pii_email_56c53342f8bec10432a5],
[pii_email_56e60fa7250e689c103b],
[pii_email_57150e7004cc03f322a7],
[pii_email_5758c3c1939fc0770d02],
[pii_email_575f461eb3c3503338b5],
[pii_email_576edbca596501401a24],
[pii_email_57bde08c1ab8c5c265e8]
[pii_email_57bde08c1ab8c5c265e8]
[pii_email_57dca859830936ec28b2],
[pii_email_58145ecb359e75266648],
[pii_email_58a024db355a603c9b9a],
[pii_email_58a35b836ecb1c9b38f0],
[pii_email_58a6a619fc3ea359fade]
[pii_email_58a6a619fc3ea359fade],
[pii_email_58b914aead23d4141216],
[pii_email_58de94eb4737fd1165e4],
[pii_email_5960c5ef4e85bb5275b7],
[pii_email_59df4f5d111d7c6a099a],
[pii_email_59e715c0ee078e5bac4c],
[pii_email_59fb384883490a8d93bc],
[pii_email_5a3a888a1cbb75c122fe],
[pii_email_5a7975da53353e96e474],
[pii_email_5ab6d89d88b5b042f212],
[pii_email_5af968164ec66b938ba8],
[pii_email_5b08e2ddd624c3db2bb3],
[pii_email_5b1b58c8e201039712c8],
[pii_email_5b2bf020001f0bc2e4f3]
[pii_email_5b7450b3c52ee3dc0fbe]
[pii_email_5b7450b3c52ee3dc0fbe]
[pii_email_5badcccdf50846dd56ce],
[pii_email_5bc41c91693605b47b87],
[pii_email_5c0fec78ad125235b47d],
[pii_email_5c639285e6e40e40e7cc],
[pii_email_5c8c737baa6ee8307649],
[pii_email_5cb1cc43de224c0ce8df],
[pii_email_5cd5cbefa2ddc4926733],
[pii_email_5d19fb717f1a7f40b03c],
[pii_email_5d24ea94de9a41397f2e],
[pii_email_5d278d6571ff1a89ed2c],
[pii_email_5dec5716f44ecce72099],
[pii_email_5e598a5c10a65b68b3d9],
[pii_email_5e62c8a0c0c73c6109dc],
[pii_email_5e6aa07b528057d9277f],
[pii_email_5ea0f64a3308327e4c3a],
[pii_email_5ea337ed017ed0f82193],
[pii_email_5f1d9cda389539c2b9c2],
[pii_email_5f21f23cccefa8512d7f],
[pii_email_5f3d482e57b1c3ad001f],
[pii_email_5f47ac5c70ba3df0884e],
[pii_email_5f5833f984b808f73669],
[pii_email_5f989e2fb5d007bf52e0],
[pii_email_5fa7db59482fef72991e],
[pii_email_5fbbd85d57fc8453109c],
[pii_email_605f9400d3b1e4c4f9a7],
[pii_email_6082363d1f210667f5fa],
[pii_email_6082363d1f210667f5fa],
[pii_email_609d0d3d960d4b1fb4db],
[pii_email_60b6e053a4ba030b6849],
[pii_email_60be306722b1a461b9ba],
[pii_email_611ddbc9ce4fe449f0de],
[pii_email_6134804f631a7ec55e52],
[pii_email_61688e7a2d4d582097d6],
[pii_email_61961f23fa6a16c0cf3e]
[pii_email_61a416d67f1370d7ce5b],
[pii_email_61b88ec8b724ef5d2343],
[pii_email_61cf1ae650e7b03873b1],
[pii_email_61e1e78e3db1aac4d7cb],
[pii_email_623b1640f5f21026ae5d],
[pii_email_62431a703831ac10ec88]
[pii_email_626b6e58017b5d482e2d],
[pii_email_62a8a8e51f929f4ca416],
[pii_email_b5d6fd6c19739e249b71]
[pii_email_556bd796439757dd3b82]
[pii_email_8d4598c46b27c2829ba0]
[pii_email_bd49696e1d43ab5b60ba]
[pii_email_aba60da269ef4f852768]
[pii_email_029231e8462fca76041e]
[pii_email_62cfc42c172a59446aa1],
[pii_email_62e3ee8343c643c557f8],
[pii_email_631475f41965502850a9],
[pii_email_633a65a8fb4e8fd74984],
[pii_email_637a561cf1c8a2302abb],
[pii_email_639b9125d78c8749d6c7],
[pii_email_63d630b64b37035e45c6],
[pii_email_640082fe501004f6bdbb],
[pii_email_641ee381135d3f7539ad],
[pii_email_641f09ff73307b1cca36],
[pii_email_643d9c2064f02355b586],
[pii_email_6444de6a106152ebd878],
[pii_email_644e9b4a635394dd2884],
[pii_email_645636ddf9901a035fbf],
[pii_email_64d109de5ab104f30825],
[pii_email_656502b8d01327bdd1d8],
[pii_email_65d62c27394a63ce47a9],
[pii_email_6666d16632bb78892692],
[pii_email_66711cb7e18e5b0876bf],
[pii_email_6727984bb1da62e67177],
[pii_email_676ae6d291aefbb083eb]
[pii_email_676ae6d291aefbb083eb]
[pii_email_677b76e604d57b234348],
[pii_email_679f305538e46b4ea874],
[pii_email_67c516f9ec369f283df2],
[pii_email_67c5f5da8c8c05079c1c],
[pii_email_680ab337750019e68f6f],
[pii_email_6815f7bf7c5658248ead]
[pii_email_6895d8b728f6deb48f16],
[pii_email_68ce6a12ef5f65e21ad2],
[pii_email_6907e04bc91aa2fb1d8d],
[pii_email_6933b343c8686314eaf8],
[pii_email_695e85c2ef9cb0ec61c1],
[pii_email_69641c7f2ccc4dc8764b],
[pii_email_696aab39d87212143f2c],
[pii_email_69af56ebea45cc793f10],
[pii_email_69b12753a8fe6352b815],
[pii_email_69f958541a2e28d18107],
[pii_email_6a04492b3dc7d2ea01fc],
[pii_email_6a4397420f4118055387],
[pii_email_6a8682011e514e470ac5],
[pii_email_6ab9323b6fa6af9a2f06],
[pii_email_6af9d021df04306c3822],
[pii_email_6b2e4eaa10dcedf5bd9f]
[pii_email_6bd2238a127f689f5ee8]
[pii_email_6bfdd94974dbde4db070],
[pii_email_6c014d2537e20f516dde],
[pii_email_6c57bf85b0d66b7dbb50],
[pii_email_6c8beb6e4d8331a5435e],
[pii_email_6d3d2b9199619ab5afc8],
[pii_email_6d50b37545997ff7262c],
[pii_email_6d58080b4b0962443f2d]
[pii_email_6d58080b4b0962443f2d],
[pii_email_6d6392b3fac0b66f7950],
[pii_email_6d957ace8c517f74a4ab],
[pii_email_6db62fb3f1aa83bd2e0a] timothy duncan linda duncan 9530 iris way
[pii_email_6e1e7db9caeb95d0e37f],
[pii_email_6e44ed5a826c423f3214],
[pii_email_6e63830f2cd0e7f88df4],
[pii_email_6e710c6a69972f4411d1],
[pii_email_6ebfb4df2749e1aa9d4a],
[pii_email_6f135a6ef99707c2c0eb],
[pii_email_6f56161c74f95924012e]
[pii_email_6fac0f93a0fb907d7c3d],
[pii_email_6fae7bbb5537dfded6b8],
[pii_email_6fc72bf13a443be37ab3],
[pii_email_6ff10200373a05ccb6c6],
[pii_email_6ff7418f799074696370]
[pii_email_70565956dc8bd4bfd7ef],
[pii_email_7066674e8ad14ff0c6be],
[pii_email_70741965972a1d7124b7],
[pii_email_7087293f2dfb1eb98234],
[pii_email_70a3268ab85334812ea4],
[pii_email_713ba92f9d2a5756c242],
[pii_email_7193baf4bda4b34e0614],
[pii_email_71bfef990cd79deb2e4e],
[pii_email_71ce00372a33e5afa2c6],
[pii_email_720c661b5a7f1c684c88],
[pii_email_720e8c8d3ae931c80e28],
[pii_email_7225d986f38973123226],
[pii_email_7270bc38562f571dc2fd],
[pii_email_7294279bc4c1b2a5393c],
[pii_email_72c5fc3ffe9c577aeb5f],
[pii_email_730084e51e20b35a925e],
[pii_email_731e4fa49af5682d1af7],
[pii_email_73bdde7ee52d7f211a2f],
[pii_email_74503299e1128c622855],
[pii_email_74a1f171d711a4759575],
[pii_email_753ccf63fd1dccc3e231],
[pii_email_75551be3aa765c0b6139],
[pii_email_758caea86e1623a1312e],
[pii_email_75d88bb97a2333e78657],
[pii_email_7626800840576d24b18c]
[pii_email_7626800840576d24b18c]
[pii_email_773f1a0e3b1af5016e26],
[pii_email_77b65d11a6a15ecc0823],
[pii_email_7813599430b395ff4587],
[pii_email_7846a071459b99a751cf],
[pii_email_787e814632ac2eccb9e4],
[pii_email_78a39e465bb560fa7f29],
[pii_email_78f2977b84f9368e7054],
[pii_email_792857d490f0803d577b],
[pii_email_7976b30837955397969c],
[pii_email_79938c8938c375ab834d],
[pii_email_79ec283637837ccdb678],
[pii_email_7a10e25262e9951483df],
[pii_email_7a13b1e8e6ef66b046cb],
[pii_email_7a21a39598eeee5233be]
[pii_email_7a5d1e60e861e93868cb],
[pii_email_7aa1063d0d4a455b59e4]
[pii_email_7ad43b498b29036bc427],
[pii_email_7c2208b908310feeb63c],
[pii_email_7c4e9413559823c8e4f3],
[pii_email_7c87eed8cbd58f104f77]
[pii_email_7cc4c1036b3de58e1c72],
[pii_email_7d1e7687a65c293f82fc],
[pii_email_7d8e892569756daa6a0f],
[pii_email_7dd54c6bd0ef298d661b],
[pii_email_7e19be4aaa02404e4109],
[pii_email_7e2a4c52a3924dc0a89c],
[pii_email_7e2ce5529ba139f2e3f3],
[pii_email_7e5d21b59350b3b6e90f],
[pii_email_7e91e56c786415b3d8a5],
[pii_email_7e93cb0eb9ff7a4b183d],
[pii_email_7ea16c38bdbc2b3c4cca],
[pii_email_7ed2f1eafc67f8555662],
[pii_email_7ef4e23a53f4e9722dda],
[pii_email_7fa3e91308ced6b7087c],
[pii_email_7fbeb65ee25415b3973f],
[pii_email_8009575e36d2401df168],
[pii_email_802a5f65218f5d9d23b7]
[pii_email_80b350501a17240deb84],
[pii_email_8175564aa168081332d5],
[pii_email_82005fdea443f62026fd],
[pii_email_82d1acdfa1f0b8dbf078],
[pii_email_82ee6fd797a894fe966e],
[pii_email_8314f29025376ace38d8],
[pii_email_83431bfa3f00c8165b7f],
[pii_email_83834499099f8b027dfa],
[pii_email_838b79c82eab628f032b],
[pii_email_842a4ff8442fb78931e9],
[pii_email_844c7c48c40fcebbdbbb]
[pii_email_848fdc4026f00a57f526],
[pii_email_8492eec6a72a67c43ecb],
[pii_email_84abded229291cba0f72],
[pii_email_84e9c709276f599ab1e7]
[pii_email_84eb7572bd91baae7e9f]
[pii_email_8570bec3a66cb5d17cd3]
[pii_email_85f0fb1cb59d553c7f76],
[pii_email_871e8f24a38a4d40fc74],
[pii_email_8733ecf20b402e8655fa]
[pii_email_878df702d443c8faae0c],
[pii_email_87d64445856ce00895c0],
[pii_email_87de690e4218998ae463],
[pii_email_884d473744b8d9c2891f],
[pii_email_88ad7912759ed17db8a6],
[pii_email_891d5cde3ff0b68c8d13],
[pii_email_8924d9ad1f7532cfdc58],
[pii_email_899584955d2a40781ff8],
[pii_email_89a9bc62fe04672c37b4],
[pii_email_8a04977c69230edb9e5e],
[pii_email_8a0a591c65426c03c9a9],
[pii_email_8aaf7155f17a3cfdbbf8],
[pii_email_8b72716f17eff8d49da7],
[pii_email_8ba7af63ea27f020a0cf],
[pii_email_8bcbec08ea93f0552748],
[pii_email_8c3f2e595eeca8aa86fa],
[pii_email_8caadf8381ea840ca6b8],
[pii_email_8cb86595e0ee17d87be7],
[pii_email_8cc8bf3d8fabde184656],
[pii_email_8cf22a8ef5a4ca7a4108],
[pii_email_8d110d9425f316ce4f30],
[pii_email_8d111e61c7df685660c1],
[pii_email_8d4598c46b27c2829ba0].
[pii_email_8d527d394345cf85ee4b]
[pii_email_8d527d394345cf85ee4b]
[pii_email_8d57bfb6a8eb006b2d0a],
[pii_email_8d77d735c270479e134a],
[pii_email_8da52476ae84c683a915],
[pii_email_8db37b1bed189e81cdb4],
[pii_email_8dc9ca3a02cc1c947844],
[pii_email_8dd641680fa34b952504],
[pii_email_8e2e4b1395560018a755],
[pii_email_8e92bee402d369b7381d],
[pii_email_8eddfcbcb85de1888b9f],
[pii_email_8f11625d0a000b277df2]
[pii_email_8f18258dc1b36618360a]
[pii_email_8f3ecff430fac1daa337],
[pii_email_8f91628e856e0273b03e],
[pii_email_8f996f4a8831e3933dda],
[pii_email_8fac9ab2d973e77c2bb9]
[pii_email_8fcf96710849bc893a6f],
[pii_email_8fe0f671b361c8ac5776]
[pii_email_8fe0f671b361c8ac5776],
[pii_email_9005d2bde57a358104c9],
[pii_email_9040e886dc61f70dad0c],
[pii_email_90510c606314b28e43b4],
[pii_email_90b3bf7d6566c721a45b],
[pii_email_90cfa1941f0233349181],
[pii_email_910e7f9f7e806cc18210],
[pii_email_9112bd389dede22ad87d],
[pii_email_91147ddafafc8cf3a508],
[pii_email_911f316851b504c626b0],
[pii_email_921c2c8abf6264fa57fd]
[pii_email_921c2c8abf6264fa57fd]
[pii_email_92cb35c247cbd9428857]
[pii_email_92db8e33e515d756c12b],
[pii_email_931c4c8befcf26fdbaf6],
[pii_email_93d10c42d9d7121416e0],
[pii_email_93e142acaed7eed97542],
[pii_email_940df3b58ddb19707409],
[pii_email_941a959768d39de8858a],
[pii_email_9437dd0afead3da3d610],
[pii_email_949fb89292db970c9c90],
[pii_email_951913e90540eed3d7f2]
[pii_email_9525aaff76af8f5a2dd9],
[pii_email_953b79a310998e211250],
[pii_email_954d7d1b1e29e04a5289],
[pii_email_955ae72e542c57653480],
[pii_email_9579fced155ce7f77e69],
[pii_email_95c06b130495f158d625],
[pii_email_95e3d95939b7c086c3ab]
[pii_email_961c8ad684b6a31d7ae1],
[pii_email_961e222f13463dbd69bb],
[pii_email_96ebbfb6f511a97c4844],
[pii_email_96ee207bfcb4c8427249],
[pii_email_975695a8c007f05f9f07],
[pii_email_975fc19ed99147a411a9],
[pii_email_97bc50eaf8a59db36393],
[pii_email_9841b8aa693795825f72],
[pii_email_9848f1804272c9b4eaf4]
[pii_email_986f4eac5e8bf844dc05],
[pii_email_99118741909349ddeebe],
[pii_email_991ba4714cfaf0115a75],
[pii_email_993aa8477043459aeac2],
[pii_email_994361e06af9f63a2fac],
[pii_email_9972f1c61752415c9131],
[pii_email_997aa4eb35fec9b091e5],
[pii_email_997d43e3372ad2842c6a],
[pii_email_998d3e5a5ba5f7aa7b69],
[pii_email_99c9ccca13760bd4f3e4],
[pii_email_99ecab1fdedf2f363573],
[pii_email_9a5bdb203fdd29d227a0],
[pii_email_9aaadc334d9bea746652],
[pii_email_9adeb2eb81f173c673a5]
[pii_email_9adeb2eb81f173c673a5]
[pii_email_9adeb2eb81f173c673a5], echt
[pii_email_9afe6d46c9ebf55c725b],
[pii_email_9b402ad1304f57c98cfd],
[pii_email_9ba94c086590853d8247]
[pii_email_9bffaf2f88a8db1c7483],
[pii_email_9c2d184f90495d4f944b],
[pii_email_9c55590039c2c629ec55]
[pii_email_9c560e9ee8c59e7b1301],
[pii_email_9cb42347ae8ae30654f6],
[pii_email_9cc9e6741d3635c5c445],
[pii_email_9cebe107c75c3cc26d58],
[pii_email_9cef0e8c1b4007e60d4a],
[pii_email_9cf6e18ba027db75fc29],
[pii_email_9cf963b8cb98669cca17],
[pii_email_9d153dd3b66b4e3400fa],
[pii_email_9d6563cc003ffe60e581],
[pii_email_9dd4490e71a6b34bcb3d],
[pii_email_9e0f3970bb6ca534042f],
[pii_email_9e4f45f2e051b0f47aa2],
[pii_email_9e8be33b4030f7a84b83],
[pii_email_9ebe26d230a39b373a49],
[pii_email_9ebe26d230a39b373a49],.
[pii_email_9ec20a1f843adb33b562],
[pii_email_9ececab97adea6f9d6b6],
[pii_email_9f2fe6037cc1578fa726]
[pii_email_9f55451c2842463277c4],
[pii_email_9f5b12a7f4fff8f4034f],
[pii_email_9fde58e1e1239a6bb110],
[pii_email_9ffe7718b81dd7066dea],
[pii_email_a0125d6e8ea8a51c1cfe],
[pii_email_a048b7c475a56fecdb95],
[pii_email_a086d7ebd494afcb7543],
[pii_email_a124f278cc925a273b62],
[pii_email_a134fe53b5bc1e80ce84],
[pii_email_a170429660bb54fc1ee7],
[pii_email_a187f13e9501bcdb4b87],
[pii_email_a1cc7b70d50b46098459]
[pii_email_a1e29729b0e231571ee5],
[pii_email_a1f411eb57e141468de6],
[pii_email_a20ab63143d37bc9c789],
[pii_email_a24a96ca0e8e052c1d4d],
[pii_email_a32d8b04996f6ae8eeb0]
[pii_email_a37aeab4f52a36cfec65],
[pii_email_a39add055032f55de7a2],
[pii_email_a42277285fa7a777ff7e],
[pii_email_a427253221614b6547d5],
[pii_email_a4afd22dca99c2593bff]
[pii_email_a52e96bf0fa4c508e1f3],
[pii_email_a5589ab6dc4b85eb14f0],
[pii_email_a55a6be1aa59391d6b51],
[pii_email_a5aa79d7c9d0a3b08629],
[pii_email_a5e4b6b50157b4be78c5],
[pii_email_a5e6d5396b5a104efdde]
[pii_email_a5e6d5396b5a104efdde],
[pii_email_a6207ac692dc20a83d67],
[pii_email_a6c0bca8c04339339152],
[pii_email_a6c33e836c8e4c0dc6aa],
[pii_pn_30128359354db572]
[pii_pn_e86f3e1204164bd8]
[pii_pn_80992c904c8b0a42]
[pii_pn_eae599f38c0676ed]
[pii_pn_c0570bab2c4cd46b]
[pii_pn_0fdebdad7cb59361]
[pii_pn_1eb162cda1a63f34]
pii_email_c752da6d57c276815ca2
[pii_pn_f1aae428989512bf]
[pii_pn_cbad6efaaf86308f]
[pii_pn_27597fb89d5c3a11]
[pii_email_c44daf3db584541df034]
[pii_pn_463d2b684a0a97ff]
[pii_pn_94dd2691572e8772]
[pii_pn_9f4c79a436509625]
[pii_pn_55cf079599d15e2e]
[pii_pn_8fc29cb432509689]
[pii_pn_a3bbd74ab205aebf]
[pii_pn_a8af724b4dcaacc2]
[pii_pn_bb632f63e6f0ee0f]
[pii_pn_a649c60ac8be312b]
[pii_email_2cbb7f11f01eeab314aa]
[pii_email_3366d1e3a6f49edb5169]
[pii_email_dfe3cf3209d9aaaf6d66]
pii_email_c752da6d57c276815ca2
[pii_pn_7b5c87b3571b2841]
[pii_pn_4aa8708e14f7dcd4]
[pii_email_7a21a39598eeee5233be]
pubg mobile [pii_email_4c599dd17aabe5c9238d]
[pii_pn_830292562ea03833]
[pii_pn_9bb5035d15266c69]
pii_email_c752da6d57c276815ca2
[pii_pn_9a7e5565beadbc77]
[pii_pn_457bf47cb732727c]
[pii_email_09c625b0f54cbc2e5746]
[pii_email_58a6a619fc3ea359fade]
[pii_pn_ff3ea3d70815d231]
pii_email_c752da6d57c276815ca2
[pii_email_6815f7bf7c5658248ead]
[pii_email_b10021fffd36b6c57aff]
[pii_pn_f4e6550a7a20e081]
[pii_pn_4db60d6494633530]
[pii_email_12d41ada18ab0d31]
[pii_pn_b46fd3515861e012]
[pii_email_8f18258dc1b36618360a]
[pii_pn_a49659d25199afb9]
[pii_pn_eef44f296dbb8608]
[pii_pn_df430e518f67e67c]
[pii_pn_081f97f2e0883eac]
[pii_pn_1c5f52c20f274a99]
[pii_pn_21e4436c2c750b11]
[pii_pn_32cf167bb27bc571]
[pii_pn_221b20a2046ee870
[pii_pn_c893c547f7ccfc97]
[pii_email_a6c4152f47f4445152d9],
[pii_email_a7ca3e83c127ef2b920f],
[pii_email_a7e03a9747809d77db07],
[pii_email_a7f395beac4360da43d0],
[pii_email_a7fdd58d9a004cd4701e],
[pii_email_a80305fd1ef6fe320af0],
[pii_email_a81ef1deef0d656abaa1],
[pii_email_a8c9f71b2a2627a86e11],
[pii_email_a8cab6e2369f28fa0301],
[pii_email_a8d49f69bc903ea3a3ef],
[pii_email_a8eb0a05b91e6902c9ca],
[pii_email_a9091bad9babcd418ed4],
[pii_email_a9156473cd40b0128c46],
[pii_email_a9670055c93d0a2b4bd0],
[pii_email_a96da5aeda762b56aa1c],
[pii_email_a98eba96cbada892b819],
[pii_email_a9b345b626e7d22e0e26],
[pii_email_aa0a3369cb43448c18ec],
[pii_email_aa4a764769a401fd49a4],
[pii_email_aa5bcbd81763245a3117],
[pii_email_aaeac7efe48ceed822e0],
[pii_email_ab1a78229a484386820a],
[pii_email_ab26e7938642658ac6c9],
[pii_email_ab4f10fadaaff1490c76],
[pii_email_ac77f833209a2c81b718],
[pii_email_ac7b9a572b024ba29d6d],
[pii_email_ac7bb0728863fba01c4f],
[pii_email_acff4674a893282ba558],
[pii_email_add65677be879a715722],
[pii_email_addd0b7d7fad319de971],
[pii_email_ade4b299df75825b31e0],
[pii_email_ade8d9e03a0b01af7881],
[pii_email_adfdac1a99201f426db6],
[pii_email_ae5be122f1b8a614b942],
[pii_email_ae67faa3a44358ed8712],
[pii_email_aed9dba19fe1c03f7c52],
[pii_email_aedc4a3be3428a5007f5]
[pii_email_aef0cef84110dd18eaf0],
[pii_email_aef67573025b785e8ee2]
[pii_email_af04cb68a012e80b1624],
[pii_email_af270c373dcdfba790c0]
[pii_email_af9655d452e4f8805ebf]
[pii_email_afbf344f7ec7cb62a516],
[pii_email_afd6d0a0df6736be7acb],
[pii_email_aff84c3d97da075e3544],
[pii_email_b00f854b68699ed1a3da],
[pii_email_b03adc81993e55dcb5b5],
[pii_email_b07bea135a403df014af],
[pii_email_b0bd2772254ae7e855ca],
[pii_email_b0c7e843603d4d1f2e4b],
[pii_email_b0db4c3042f74f838529],
[pii_email_b0ee235e06876e226a8a],
[pii_email_b10021fffd36b6c57aff]
[pii_email_b10021fffd36b6c57aff]
[pii_email_b1115c601a0e9d1e767a],
[pii_email_b1465177156e96e1d2a4],
[pii_email_b2223c98d08eee1ba1b1],
[pii_email_b24a969a380fc2f054a2],
[pii_email_b2510b3cf0f884dc4580],
[pii_email_b2569c473e720785c0be],
[pii_email_b2b32e842882b6893b17],
[pii_email_b41994a4d1defea4471e],
[pii_email_b41d2fafc887703df501],
[pii_email_b447d5ae717155e90804],
[pii_email_b47d29538f12c20da426]
[pii_email_b4969755ef6881519767]