Eye shadow Palettes
Eye shadow Palettes offer a variety of shades, usually within the same colour group or at least complementary shades. At one end of the spectrum are lighter shades (for highlighting and brightening), then medium shades (for base shades on lids), and then dark shades (for framing and defining). Sometimes they have a mix of finishes offering a combination of transparent and glitter colours, sometimes an accent cosmetic colour for fun.
Eyeshadow palettes are an essential part of your beauty kit. From smoky eyes to glitz and glamour, your eyeshadow palette can help you create different looks. It can be a palette of four or six with a good mix of matte and shimmer shades, but we can't go without it. Every palette is different, and you should follow your gut instinct to decide which ones you think you will use the most.
Types Of Eye Shadows
1.     Powder Shadow
The powder eyeshadow is easy to blend for various looks (RE: friendly for makeup beginners) and is available in a twin or multi-set as standalone pigments. It contains intense pigments that are easy to spread even with fingertips. It is available in two types, pressed powder and loose powder. The latter makes it an ideal choice for women on the go.
2.     Liquid Eyeshadow
When you think of liquid eyeshadow, slender tubes, and fluffy brushes, we recommend this one by many for makeup connoisseurs as it dries and sets faster than you can blink your eyes. This formula tends to wrinkle easily, so avoid it if you have oily eyelids.
3.     Cream Eyeshadow
The creamy formula can be found in pens, tubes, coloured pencils, and jars and is just as versatile in use. The only mistake? Creamy eyeshadows aren't sweatproof or waterproof, so it's best to skip this type on days when the sun is relentless. Choose them for your next party if you don't want to settle for anything less than an intense colour result.
4.     Glitter Eyeshadow
Shimmering metallic pigments are perfect for boisterous cocktail nights. With the shimmer in the eyeshadow family, this formula instantly helps boost your glam quotient. Make sure you apply a layer of foundation before applying the glitter to your lids to make them last longer.
5.    Loose Powder Eye Shadow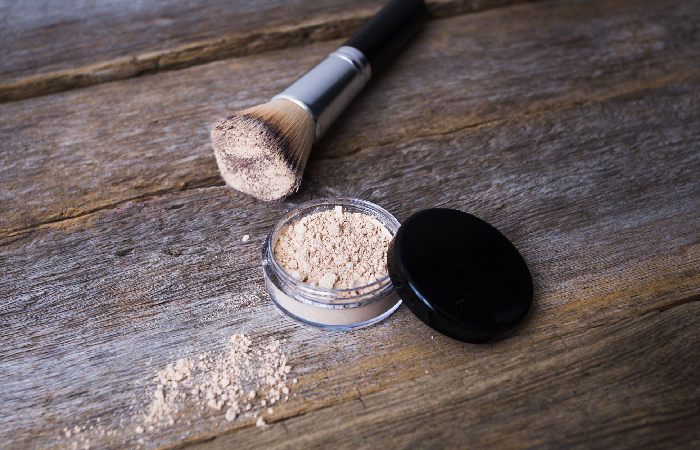 Loose powders or pigments are powder eyeshadows that come in an open forum. Think bareMinerals or Pixi eyeshadows, as shown here. This type of eyeshadow is for advanced or avid makeup artists. An excellent loose powder is finely ground and highly pigmented—just a warning. If you have dry skin, be careful when using this type of eyeshadow, as it can further dry your skin and create wrinkles.
6.    Eye Shadow Stick
If you don't like the complicated application of eye shadow, you need an eye shadow pencil or coloured pencil. Shadow Sticks are incredibly versatile and also easy to take with you. It is straightforward to use as you sweep it over your lids, mix it however you like, and get the desired colour.
The best thing about Stick Shadows is their long-lasting formula. It can take up to 24 hours! This is thanks to the intense colours and concentrated formula that makeup brands use in their eyeshadow pencils today. Think primer and pigment in one.
7.    Baked Eye Shadow
For the past two years, baked eyeshadow has been the eyeshadow of choice for some women. This eyeshadow is a big hit with women in its ultra-smooth, blendable formula. Yes! This eyeshadow is baked in an oven, not pressed. One of my friends told me it's easier to pack the colour with this one.
Baked eyeshadow can be applied wet or dry. If you want intense colour for a dramatic look, use wet.
The Best Eye Shadow Palettes Brands
1.    Star Lit Eye Shadow Palettes
This is it. The brand's latest eye makeup release, this palette gives you every type of shimmery, smoky look possible. It comes with six matte colours as a base and 12 shimmer shades ranging from soft nude beige to brick tones, darker blues, and a shimmering black. If there's one palette, you'll buy it for all your party makeup needs.
2.    Coral Obsessions Eye Shadow Palettes
It's almost a sin to talk about eyeshadow and not mention Huda Beauty. As the name suggests, this palette is perfect if sunset. Coral tones are your go-to for eye makeup. It's a brilliant colour scheme in matte and gloss finishes, giving you room to explore multiple combinations. These shades will serve you well if you're going out for brunch.
Also Read: Techyhit Com – Digital marketing Search Engine Optimization Tools
3.    Smashbox Full Exposure Eye Shadow Palettes
There is nothing better than an eyeshadow palette with matte and shimmering colours that complement each other. This set contains seven matte and seven shimmer shades in coordinating colours—from browns to blues—that'll help you create gorgeous eye makeup looks. Got a destination wedding coming up? Make sure you pack this one.
4.    Maybelline New York The Nudes Eye Shadow Palettes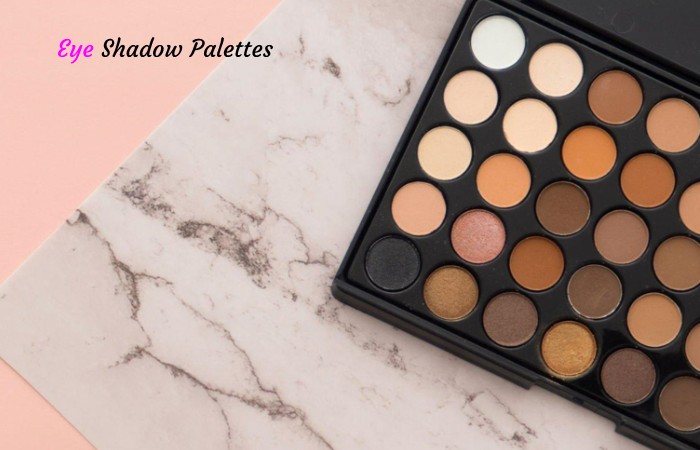 This Maybelline New York eyeshadow palette is the best budget nude palette. It's also extremely lightweight, perfect for a weekend getaway where you need to manage the weight of your luggage.
5.    Flower Beauty Shimmer & Shade Gold Eye Shadow Palettes
You can still make your lids stand out if you're not a heavy glitter or bright colours fan. Recently launched at Nykaa, this nude palette from Flower Beauty by Drew Barrymore is the perfect buy for minimalists who like to stick with soft beige tones and nude highlights.
Conclusion
No matter what type of eyeshadow you use, make sure you use an eyeshadow base before applying eyeshadow. The eyeshadow primer improves the durability of the eyeshadow and prevents eyelid wrinkles. It acts as a barrier between your naturally oil-producing lid and your eyeshadow.
Also Read : Liver Health Formula Review And How It Helps For Liver